An innovative access control system finds the most significant demand among business owners and apartments or homeowners regarding convenience and physical and intellectual property security. The electronic access control systems are used to restrict particular people from entering private areas or properties.
Firstly access control systems were primarily installed in commercial properties and gates to automate the procedure of personnel validation and approval by security staff.
Nowadays, access control system with the possibility of remote control is spread among real estate owners and agents who rent the property remotely for a long or short time.
Contact us today to get your Door Closer Installation & Repaired at very affordable price according to your budget.
Our Sliding Door Services
✅ Residential sliding door repair/replacement
✅ Sliding screen door repair/replacement 
✅ Sliding door rollers repair/replacement
✅ Pocket door repair/replacement
✅ Sliding glass door repair/replacement
✅ Sliding closet doors repair/replacement
✅ Sliding patio doors repair/replacement
✅ Sliding door track repair/replacement 
✅ Patio door security systems
STEP 1: YOU CALL US AND PROVIDE US WITH DESCRIPTION OF WHAT NEEDS TO BE DONE, PHONE NUMBER, ADDRES AND NAME
STEP 2: OUR PROFECIONAL TECHNICIAN WILL CALL BACK WITHIN 2 MINUTES TO BOOK AN APPOINTMENT
STEP 3: THE TECHNICIAN WILL CALL YOU 30 MIN BEFORE ARIVAL TO CONFIRM THE DETAILS
STEP 4: ONCE THE TECHNINIANS ARRIVES AND INSPECTS THE SCOPE OF WORK HE WILL GIVE YOU A QUOTE
STEP 5: SOON AS THE QUOTE HAS BEEN APPROVED, THE TECHNICIAN WILL BEGIN WORKING RIGHT AWAY.
STEP 6: AFTER INSPECTING AND APPROVING THE COMPLETED WORK, YOU CAN MAKE A PAYMENT VIA YOUR PREFFERED METHOD.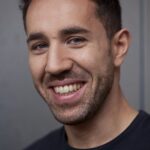 Very professional, nice and fast service, highly recommend to everyone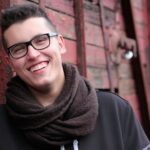 Thank you! You did a great job, very good prices, very pleasant service! Highly recommend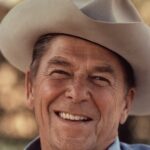 Excellent service, very good pricing. Very clean!  Highly recommend to everyone
Type of Access Control Systems.
There are a few access control system types for different personal and business needs.
· Cloud-Based or web-based access control systems are hosted on the web. The data is hosted and backed up on the cloud. Cloud-based system control allows open the door from any device having access to the internet. It can be a smartphone, tablet, or computer. The access permissions are stored on the cloud and managed by the administrator.
· Mobile-based access control systems are among the most popular since smartphones, and mobile devices are an everyday use technology. With mobile-based access control systems, it's possible to access building areas and secure digital documents. To open the door with the phone, the user has to download the app, sign in with a user ID and tap the phone to the selected entry.
· IoT (Internet of Things) – based systems Is a new type of access control with a high level of security and convenience. Every lock, card reader, and lock access controller is linked to unique IP networks in this technological access control system and can be remotely managed from assigned devices.
Contact us today to get your Door Closer Installation & Repaired at very affordable price according to your budget.
Electronic key cards and key fobs are two of the most convenient ways to grant permanent employees or tenants' access to the property. You can often notice fob and key card access control systems at the parking and commercial buildings with multiple offices and workplaces with restricted areas.
The card access control systems have three main elements: a door card reader, a security door card, and an electronic key card. To open the door, the card should be programmed and activated. Once the key card is tapped into the card reader, the access control system validates the card and sends the signal to the electronic door lock to open it.
There is a variety of access control system types. Some of them support mobile unlocking from any smartphone or tablet.
Card access control systems allow assigning and managing the property entry permission to the person or group of people and record and track entries. 
The key fob access control systems work on the wireless signals sent to the fob reader. If the credentials are identified, the fob reader unlocks the door. The fob readers are commonly installed next to the door, and to open the door user has to present the credentials by placing or holding the key fob near the access reader. The most popular touchless key fobs are proximity cards, RFID cards, and RFID fobs. These key fobs work on different frequency ranges but are usually placed very close to the fob reader to identify the data and unlock the access. The key fobs can be programmed for a specific period. Some of the progressive fob access control systems offer a two-phase with a PIN.
The key card access control systems are commonly used in commercial buildings to access offices or restricted areas and hotels. Fob readers are mostly installed to open private garage or parking lot entrances, the elevator, or other areas not supposed to be entered by building residents.
Access Control System Installation
Access control system Installation is a complicated few-steps process.
First, you have to understand your business or personal security needs for the access control system, estimate the level of security you want to get from it, and think about what areas require an entrance control system.
Then think of how many people need access currently and will this number be increased in the nearest future.
Decide which access control system type is more suitable for current needs and what is the preferred way to store and manage data and allocate access. At the beginning of the article, a brief description of three of the most popular access control systems – cloud-based, mobile-based, and IoT – was given.
Then you have to decide which unlock method is preferable: key card, key fob, or any other.
Once all these steps are completed, it's time to call the access control system installer to schedule an assessment and get a quote.
Based on many-year experience, we know that choosing the best access control system and unlock method is not that easy. There are so many confusing details for people who've never dealt with access control system installation. Our company's experts are always ready to help you make a better choice. First of all, the master will determine your needs in order to offer the best solution for you and then calculate the cost of the access control system installation and provide you with the final quote.
Access Control System repair and maintenance
Access control systems are an innovative way to secure property and data. It's more expensive to install, manage, and repair these entries than the regular doors, but the level of security and convenience are money worthy. Regular access control system maintenance and programming help extend the device's lifecycle.
Access control system malfunctions are not only a matter of inconvenience, especially in buildings with high people flow but also a security issue. Whether your access control system doesn't read the key card or key fob, doesn't identify employees, or doesn't lock or unlock the doors, our well-qualified engineers are ready to help in quick troubleshooting. Our experts have a significant experience in commercial and residential access control system installation, maintenance, repair, and replacement. Contact us today if you would love to schedule an appointment or need an emergency access control repair services
Contact us today to get your Door Closer Installation & Repaired at very affordable price according to your budget.